---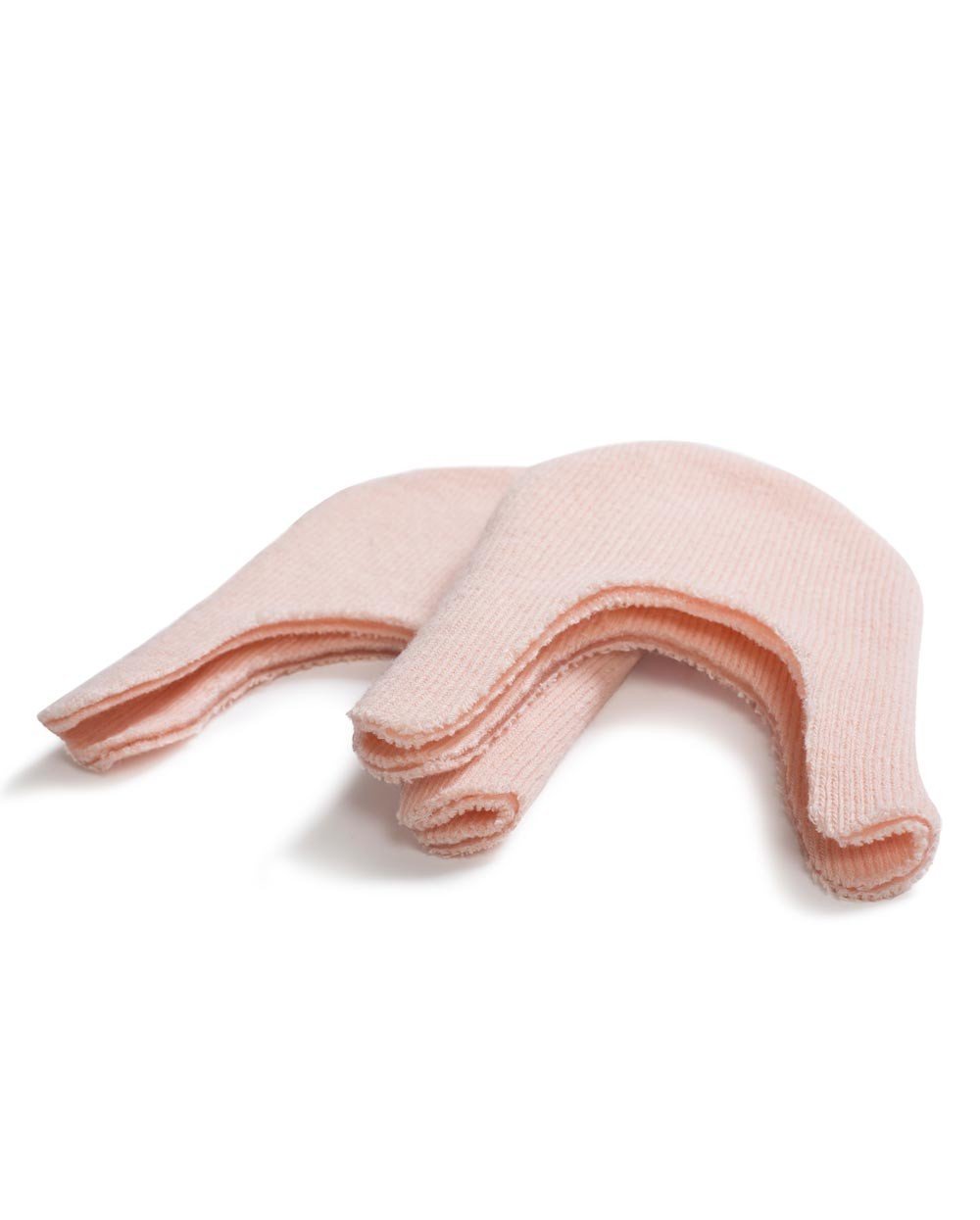 Bunheads Cozy Toes
---
From Bunheads, Style BH006U.
Cushiony fabric covered gel toe pads. 
Cozy Toes toe pads are made of a thin layer of gel material laminated with fabric on both sides. The gel doesn't migrate, so the pads won't bottom out. 
Seamless fabric flatten on pointe. They are washable, reusable and can be trimmed to size.