---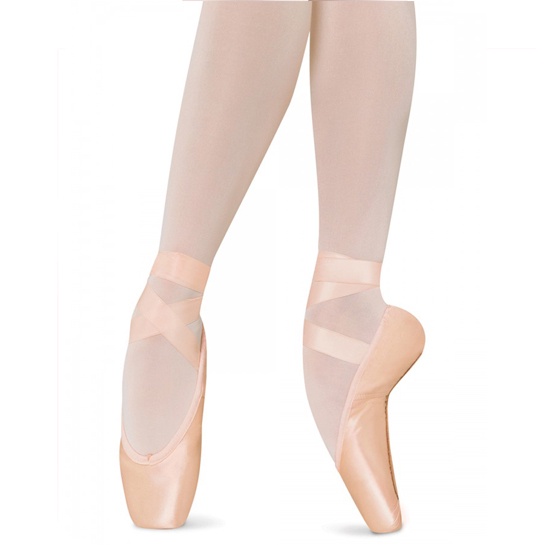 Bloch #S0102L Amelie Soft
---
Bloch's Amelie Soft is an introductory pointe shoe, designed for dancers new to pointe work.
Features
The graded shank allows the foot to roll up onto pointe with ease and emphasizes the line of the instep while the angled platform stabilizes the foot.
The gently curved sides of the box encourage the foot into correct alignment when 'en pointe' and the shallow box encases and supports the toes laterally and the elastic drawstring draws the shoe around foot.
The combination of these features makes the Amelie styles suitable for a variety of foot shapes especially for the beginner or elementary level dancer who requires a flexible shoe.
Ribbon and Elastic not included. See "Pointe Accessories."
Sizing Disclaimer: Due to the complexity of pointe shoe fittings, we do not recommend ordering pointe shoes online unless you are certain about the model, size, and width you require. Professional pointe shoe fittings provided in store.