---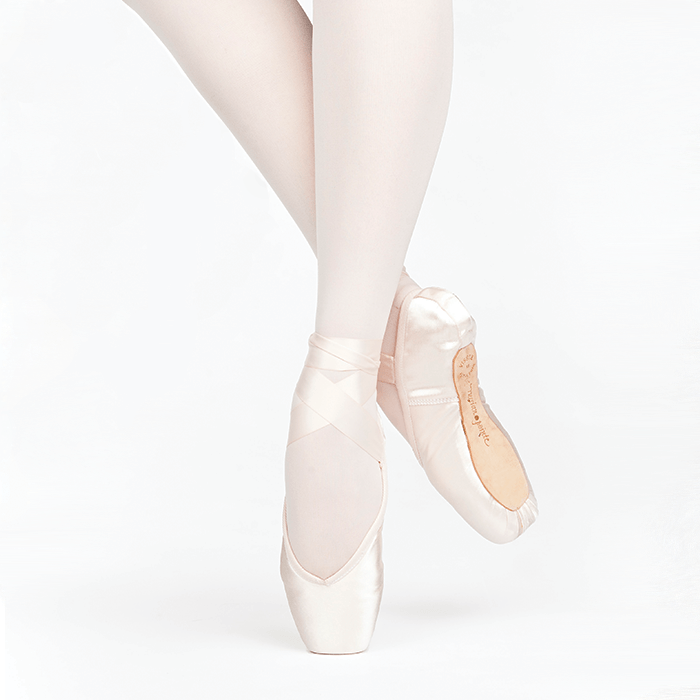 Russian Pointe "Encore" U-Cut
---
Your audience will always want more – and you'll be delighted to oblige – when you perform in Encore! With the pliable shanks, pre-arched construction and exquisite appearance of the Spotlight Collection, Encore features a moderately tapered box with a medium crown and medium toe platform, and a streamlined heel. Dancers most likely to choose Encore have slender, moderately to significantly tapered toes, and a noticeable difference in width from the metatarsal area to the heel ("diamond" foot).
Ribbon and elastic not included. See "Pointe Accessories."
Sizing Disclaimer: Due to the complexity of pointe shoe fittings, we do not recommend ordering pointe shoes online unless you are certain about the model, size, and width you require. Professional pointe shoe fittings provided in store.